Biloxi 2017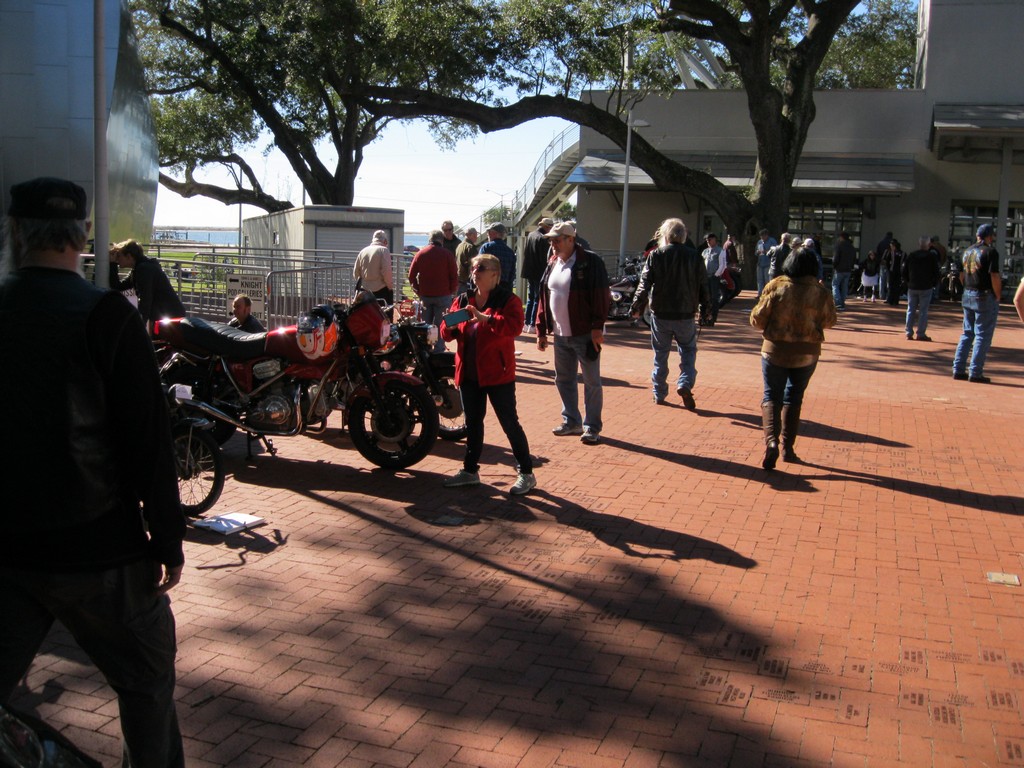 This year we scheduled the show later in the Fall so we could enjoy the museum's motorcycle exhibit "Wind in Your Hair" which opened November first. November 12 was met with heavy rain and we had to rescedule the show at the last minute to November 19. Although the weather was clear it was also cool. A cold North wind met us as we set up that morning and it only warmed up to the low 60's by noon. All of this hurt our attendance as we only had 55 bikes entered this year (last year we had 76). Nevertheless it was a great show. The plaza at the museum is protected from the wind and with a jacket it was fine. We had a strange mix of entries compared to last year. In 2016 we a half a dozen scooters but only one this year. The same with the European bikes. But we had 4 Simplexes in the small American class and a whopping 9 British bikes. Go figure.
The food truck had unusually good Mexican food and with much faster service than last year's truck. French and Sons had a vender's tent set up with some nice vintage bikes for sale. French and Sons were also financial supporters of this year's show which went toward the trophies and our thanks go out to them. The Museum exhibit of 13 exotic bikes from the early 1900's through the 1970s was a big hit. The museum's curator, Kevin Click O'Brian located some jaw-dropping specimens for the exhibit many of which can be seen in the gallery. Click on the winners listed below to see their beautiful bikes. We have tried to get a picture of all of the bikes entered in the show and you can page through them in the gallery. If your bike is missing send a photo to jasdowney@gmail.com and we will add it. I know there was a red Honda 360 with Bags and fairing that registered late and was missed. Where are you red Honda?
Best of show went to Fred Veenschoten's 1935 Morgan Three Wheeler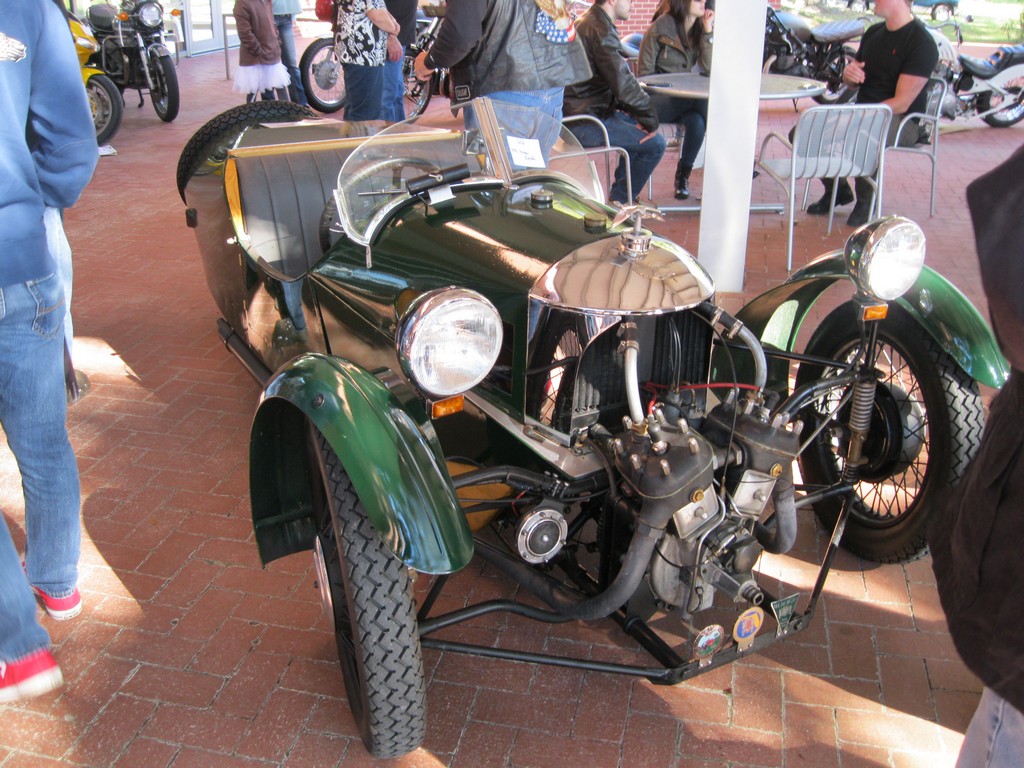 Fred Veenschoten's 1935 Morgan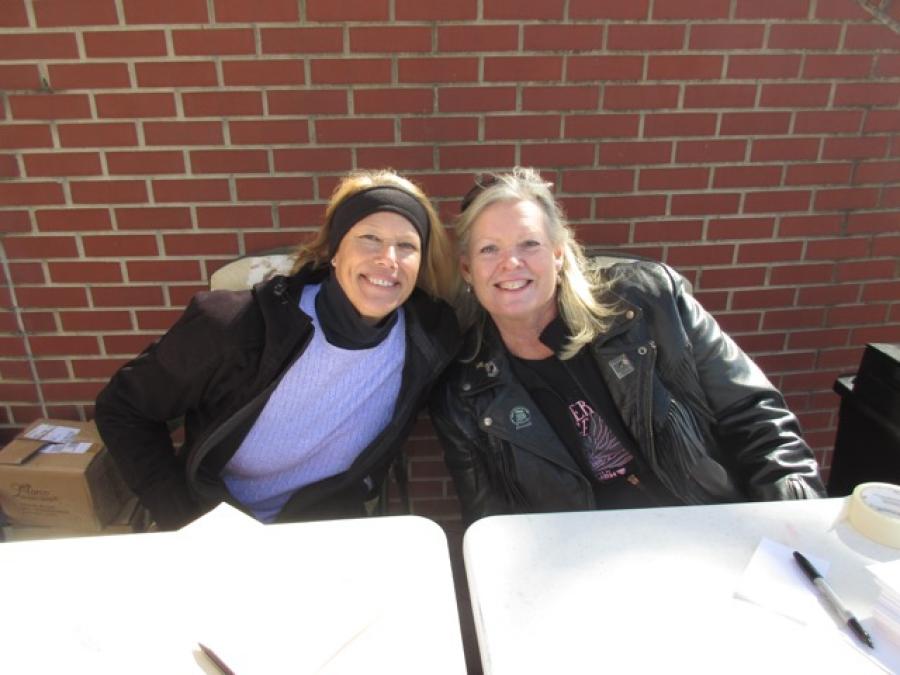 As usual, registration was taken care of by Chris Conover (L) and Beverly Moritz (R)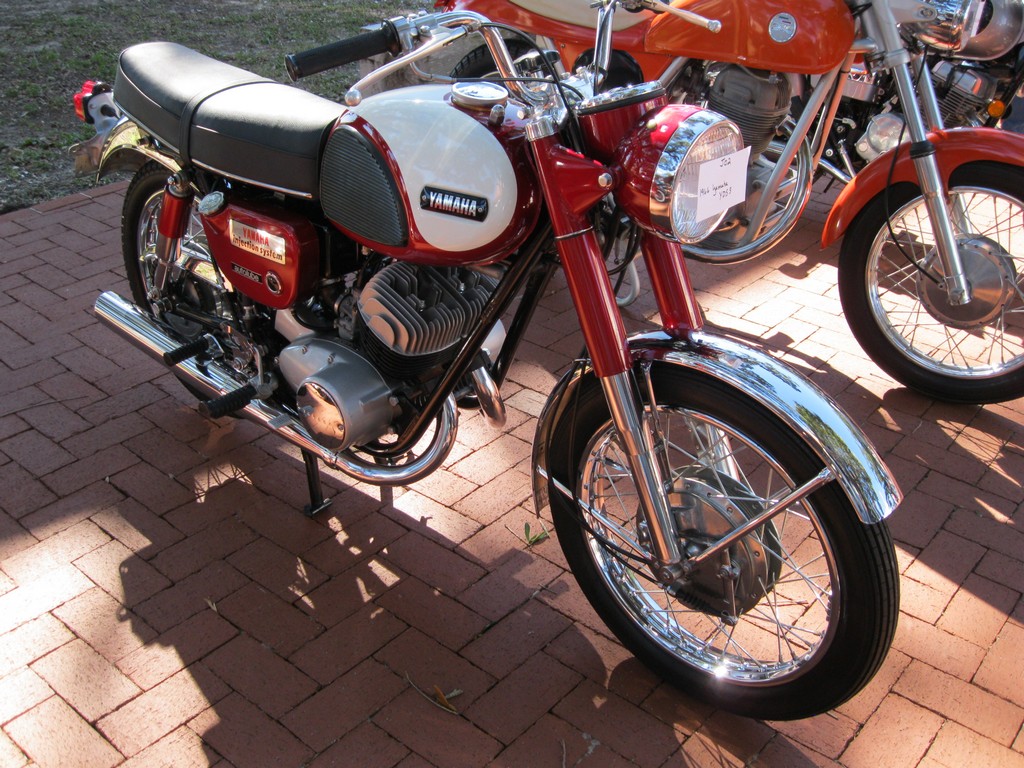 Pete Peterson's unrestored YDS3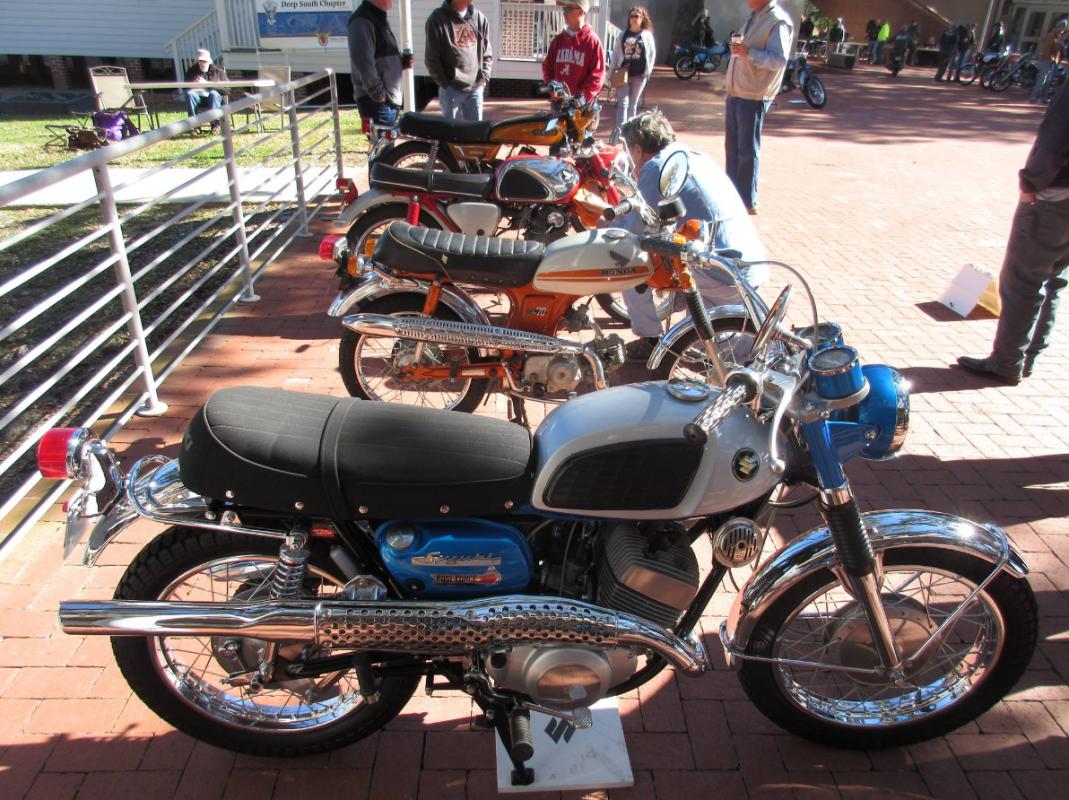 Small Japanese class was well represented. David Paryzek's Immaculate Suzuki is in the foreground.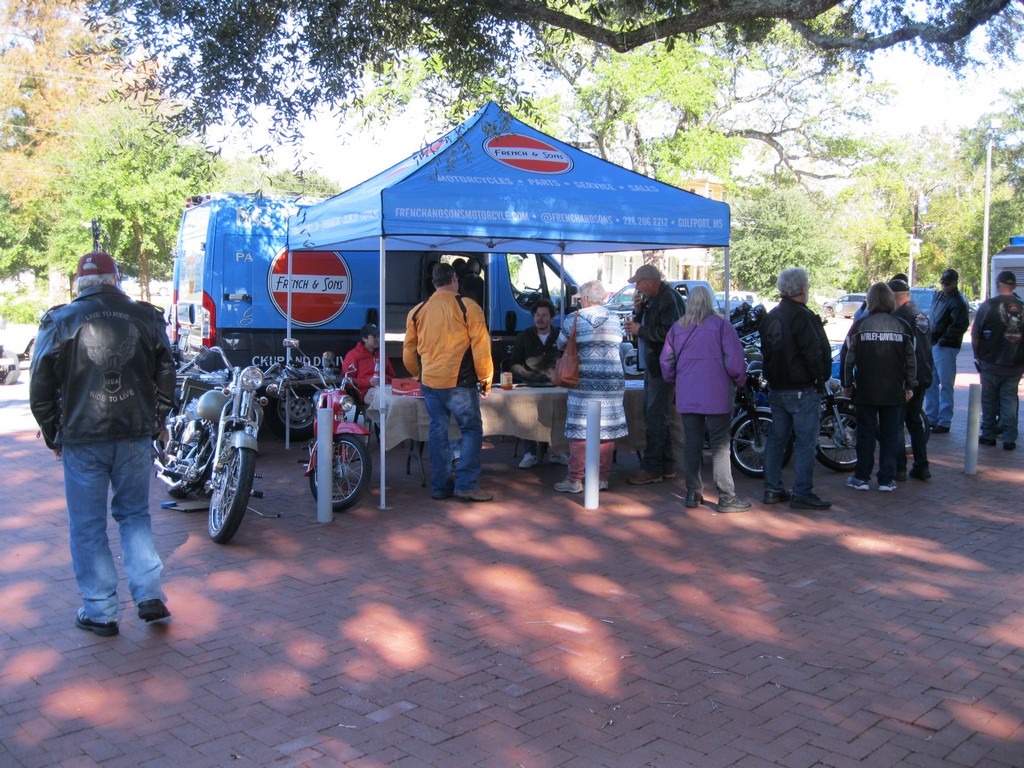 French and Sons' tent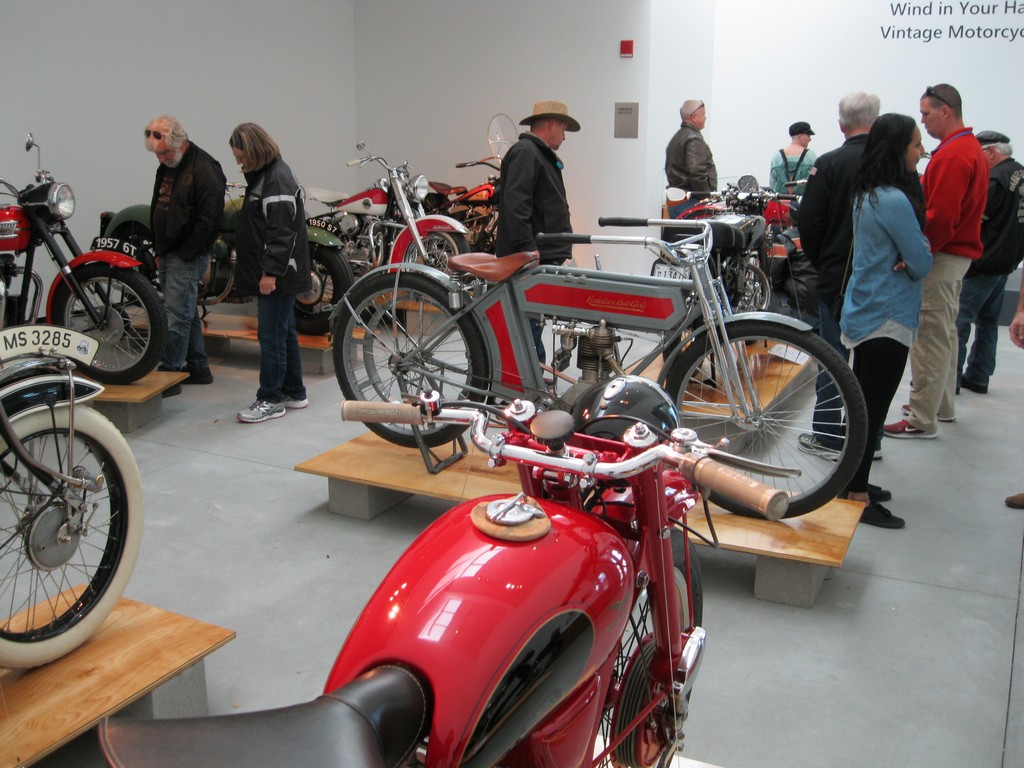 The Museum exhibit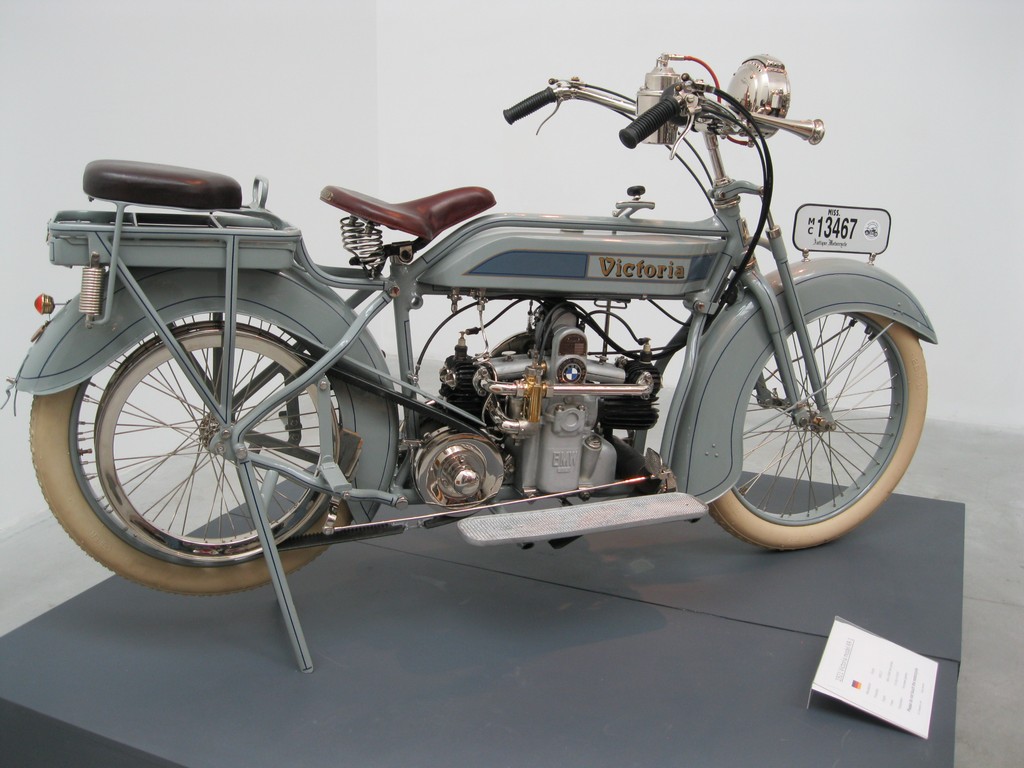 A 1921 BMW/Victoria KRM on display in the exhibit.